Welcome
Thank you for taking time to visit this website for our proposals to redevelop the Kennet Centre. Lochailort is an award-winning specialist regeneration developer that has acquired this site in order to work with the community and the local authority to revitalise the heart of Newbury.
This website endeavours to explain how, through redevelopment, the site will benefit both the immediate and wider area.
A revised proposal has been developed through consultation with WBC, the Town Council, local community, and technical consultees. A high-quality sustainable scheme has been designed by Collado Collins working alongside Professor Robert Adam PhD, RIBA, Hon RIAS, RSA to ensure that it respects and enhances the historic character of Newbury.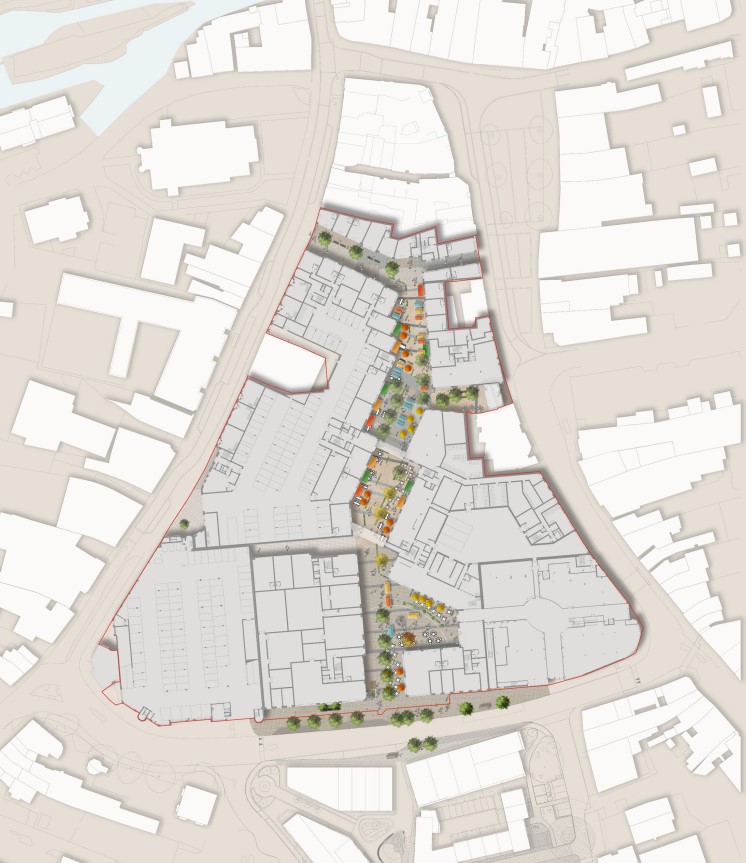 The planning application (reference 23/02094/FULMAJ) has been submitted to West Berkshire Council. We would love to have your support, and you can view and comment on the planning application using this link.